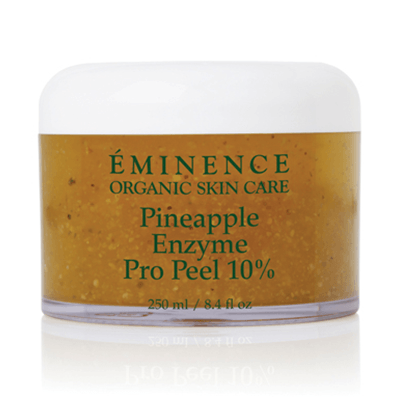 Pineapple Enzyme Pro Peel 10%
Product Description
A mid-strength professional peel to help open pores, assist in exfoliating the skin and preparing it for further treatment. Packed with powerful enzymes and active ingredients, this peel gives gentle but effective results.
This is a professional product and should only be used by an esthetician in a spa environment.
For more information about this product and to book a professional spa treatment, please see our Spa Locator to find an authorized Eminence location in your area.
Professional Size: 8.4 oz / 250 ml
Record Not found
Record Not found
Record Not found