BRIGHT SKIN VITASKIN
Brighten and lighten an uneven complexion with refreshing stone crop, licorice root, bearberry, Gigawhite™ and a Natural Hydroquinone Alternative: a natural complex made of African potato and tara tree that offers incredible pigment lightening and skin brightening results while boosting collagen and infusing the skin with protective antioxidants, the collection will fade age spots and hyperpigmentation and leave skin soft and luminous. The natural solution controls and inhibits the development and activity of pigment producing melanocytes in the skin, similar to the effect of hydroquinone but without the damaging effects. As a result, dark spots are lightened and the complexion becomes more even and luminous. Plus, the solution inhibits development of new hyperpigmentation by protecting the skin.
Potent Gigawhite TM contains seven organically grown Swiss alpine plants that act as a skin lightener and brightener helping to remove age spots and concentrations of melanin in the skin. Supportive ingredients reduce inflammation aging, rehydrate, regenerate heal and boost anti-oxidant levels for normal to dry skin.
Bright Skin cleanser
Bright Skin Liquorice Root Booster Serum
Bright Skin Liqurice Root Exfoliating Peel
Bright Skin Masque
Bright Skin Moisturiser SPF 30 Day Cream
Bright Skin Targeted Treatment
Bright Skin Overnight Correcting Cream
Bright Skin Starter Kit
51% of users reported a reduction in melanin production in 90 days using the Bright Skin Solution.
29% of users reported a reduction in the colour of dark spots in 90 days using the Bright Skin Solution.
29% of users reported an increase in skin lightness in 90 days using the Bright Skin Solution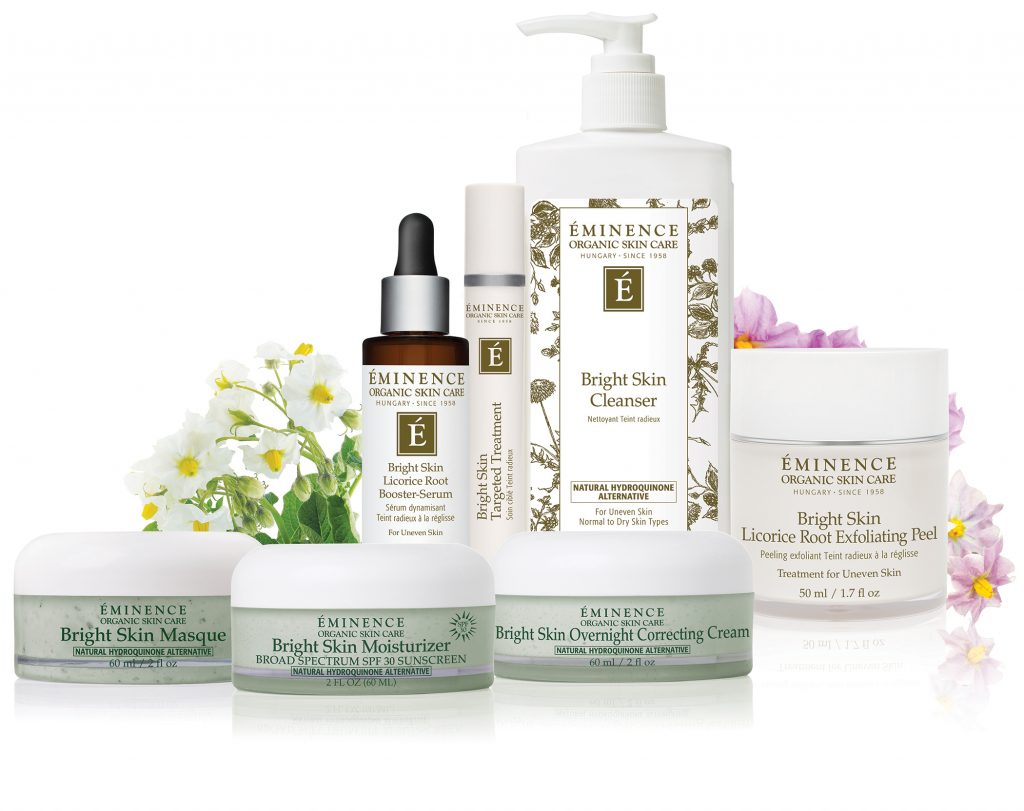 Bright skin Products