CLEAR SKIN VITASKIN
Clear Skin VitaSkin Collection clarifies and targets breakouts while boosting overall skin health. It targets excess oil production while hydrating the skin. Problem skin becomes radiantly clear with pores unblocked and breakouts reduced and healed. Skin inflammation is banished with anti-oxidant protective ingredients. Complexion imbalance, spots and irritations are controlled, even scar marks are reduced.
Powerful skin changing ingredients like probiotics, salicylic acid, tea tree, white lilac and azelaic acid, bio Sulphur and tomatoes extract all work to restore radiant skin.
5% of users reported a reduction in acne lesions and scars in just 14 days
100% of users showed a reduction in the number of acne scars in only 28 days with the Clear Skin Solution.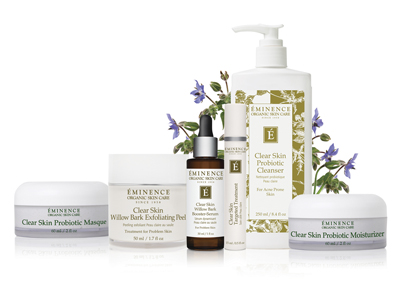 Clear Skin Products