MARINE FLOWER PEPTIDE COLLECTION
Immerse your skin in the Marine Flower Peptide Collection to reveal a more radiant, youthful-looking complexion with fewer fine lines and wrinkles.
Introducing the Smart CollagenComplex, an intelligent collagen booster which uses advanced plant and algae ingredients to activate the body's own production of high quality collagen. Combined with natural, concentrated plant peptides—which give skin increased strength, elasticity and suppleness—the Marine Flower Peptide Collection is an ultra-nourishing, anti-aging powerhouse.
FEATURES:
Smart CollagenComplex doubles collagen density to visibly lift and fill wrinkles*.
Potent plant peptides are easily absorbed by the skin and dramatically improve overall tone and texture.
Globally and sustainably sourced freshwater and saltwater algae deliver a nutrient rich dose of minerals, amino acids and antioxidants to increase firmness and provide long-lasting hydration.
A cruelty-free alternative to animal derived collagen.*In vivo results after 84 day clinical study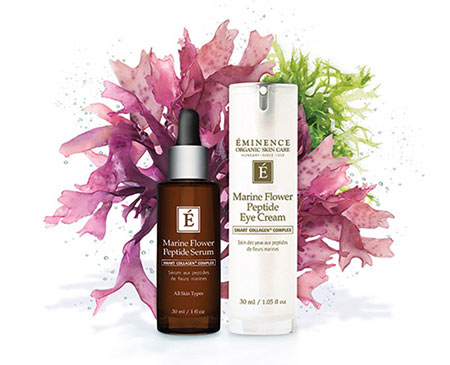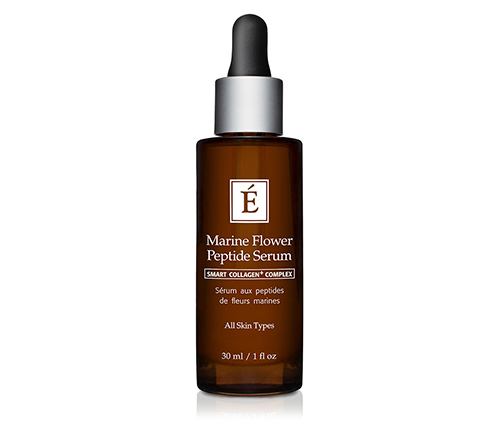 MARINE FLOWER PEPTIDE SERUM
Collagen-boosting serum for all skin types
This easily absorbed, potent gel serum delivers concentrated plant peptides and collagen-boosting botanicals deep into the skin to diminish the appearance of fine lines and wrinkles for visibly smoother, plumper and more youthful-looking skin.
Ideal for all skin types, especially aging skin, the Smart CollagenComplex boosts the production of high quality collagen and rejuvenates the complexion while unique algae extracts increase firmness and provide long-lasting hydration.
MARINE FLOWER PEPTIDE EYE CREAM
Collagen-boosting, ultra-rich eye cream for all skin types
Uniquely formulated for the delicate eye area, this ultra-rich eye cream uses collagen-boosting actives, naturally derived plant peptides and innovative algae extracts to dramatically reduce the decline in collagen that occurs naturally over time. Suitable for use day and night, this versatile eye cream provides long-lasting hydration and visibly improves the appearance of wrinkles, puffiness, and dark circles.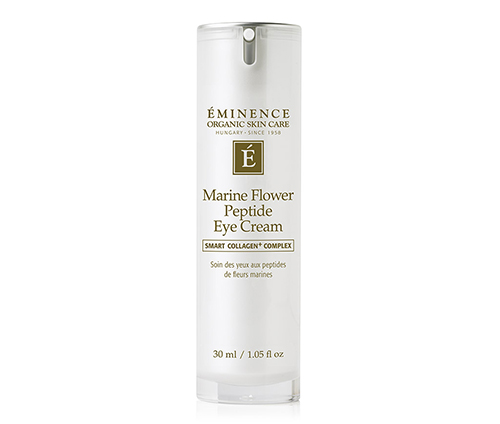 Marine Flower Peptide Products