Professional Spa Products
If you are looking for a skin care line that has quality products that are proven to work, gives you increased revenue and that guarantees clients satisfaction -then you have found it in Eminence.
Eminence products are extremely effective in treating several skin concerns such as aging, sun damage, wrinkling, loss of vitality, acne and rosacea. They will heal the skin and return a real healthy glow.
We have an extensive offering of retail and professional products for the discerning day spa, hotel spa, medi spa and beauty salon. All of the retail line is suitable for use in the treatment room, and we have a range of professional only products. Here you'll find a small selection of our Professional Use Only products: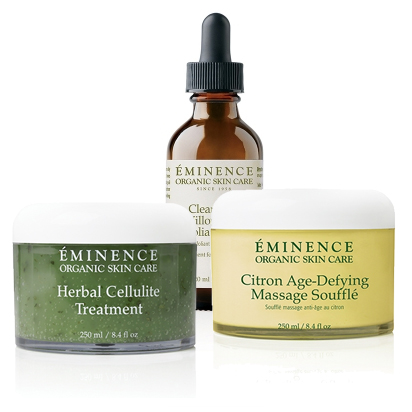 Beauty Salons, Eminence Organic Skincare, Phytoceuticals, Professional Skincare, Skin Clinics, Spas, Sustainable Skincare Products