It's that patriotic time of year when we celebrate all things Irish and all things good and green. We love our St. Patricks Day Festival and to prove it we're going all out on our greens, the edibles and the topicals-for the ultimate beauty treat inside and out!
GET YOUR GREENS ON THE INSIDE
You mother told you to eat your greens and your granny told your mum to eat her greens. So were they right and how important are greens to our general and skin health?
The vegetable kingdom provides an essential source of nutrients and micro minerals to humans and among the most important are the greens. With the new call for 10 portions of fruit and veg per day it's wise to have a wide variety of both, but greens are number one on our list! Especially if you can get them grown by traditional farming methods and pesticide free because the healthier the soil the more concentrated the nutrients are in the greens.
For example Folic Acid, a component of the B Vitamin group, is brilliant for great skin and strong hair and is found mainly in green leafy vegetables like kale, dark green cabbage, broccoli, beet leaves, spinach.
It comes from the Latin word for leaf, Folium and is essential for the health of the nervous system including the entire spinal cord, not only that, it's involved in the proper growth and production of red blood cells and is active in the formation and division of genetic cells like DNA and RNA (hence it's connection to spina bifida prevention and why it's essential pre and during pregnancy, but also for all people of all ages). It's needed to work with B12 and Vitamin C to breakdown protein foods in digestion. This is only a small insight to how valuable fresh dark leafy greens are in the daily diet.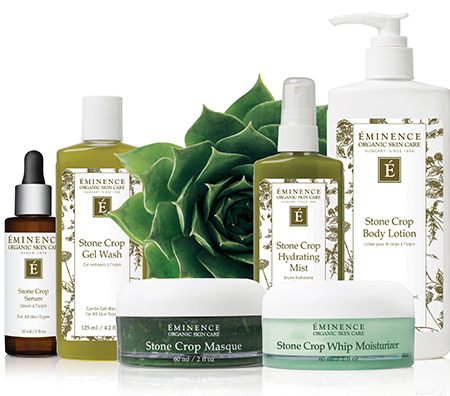 GET YOUR GREENS ON THE OUT SIDE
We do love our topical greens and both our skincare brands offer up an intensely nutrient green skin treat. Topical nutrients in the right formula can penetrate skin cells and protect or prevent damage from cross linkage and oxidation and even help trigger collagen production through the stimulation of fibroblasts and by delivering the raw materials needed to increase elastin and collagen and improve skin density. One of most popular green mud masks is Profound Skin Care's Hyper Repair Vitamin Masque that works rejuvenation and skin brightening wonders for all skin types with an edge on skin dullness and all types of hyperpigmentation. Kojic acid with a cocktail of B Vitamins and lactic acid smooth and clarify the skin to tighten pores and brighten the complexion with melisma busting kojic acid.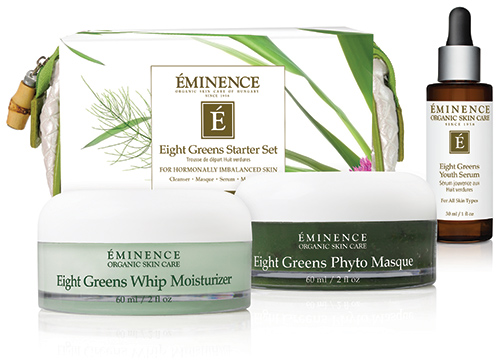 The fabulous Eminence Organic Skin Care loved by celebrities is packed with green goodness including the active
Eight Greens Phyto Range
with chlorophyll, yucca and hops to firm and balance hormonal skin types for a more even youthful appearance.
Two of the most popular green collections in Eminence are
VitaSkin Bright Skin Collection
 and
Stone Crop Collections
 both harnessing the best ingredients to reduce and prevent sun damage and lighten pigmentation, a must for standing in sunshine watching the parade and for the seasons ahead!
If you feel inspired to go green this St Patricks Day we wish you a very happy weekend and hope you take time to enjoy your greens inside and out!
Note: to get the very best from our professional brands we recommend a skin care consultation with one of our
experts
.